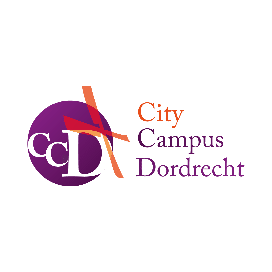 Bedrijfsomschrijving
De bedrijfsomschrijving van City campus Dordrecht
Locatie
Wijnstraat 237
3311BV Dordrecht
Nederland
Contact
info@citycampusdordrecht.com
0768200505
https://www.citycampusdordrecht.com
City Campus Dordrecht:
With City Campus Dordrecht (in short: CCD), the educational institute Netherlands Business Academy offers a broad spectrum of higher education. The programs will be focused on personal attention and tailored content for the students. Together with renowned partners CCD offers international programs while remaining a personal and accessible organization.
Academic program:
City Campus Dordrecht will offer a number of NVAO accredited Masters, as well as an accredited Bachelor Business Administration in preparation for the Masters. In addition to these Masters, NLBA also offers various master classes, as well as Summer courses and Mini MBA programs. CCD will focus on international and national students with programs such as the Master Mediation that is currently being developed.
International:
The international character of City Campus Dordrecht comes into its own thanks to the collaboration with partner universities within- and far beyond Europe. A perfect example of this international collaboration is the Erasmus+ project, in which NLBA developed the ultimate Master Culture, Heritage & Citizenship in collaboration with 4 top universities in Europe, with partners such as the University of Bologna, the oldest university in Europe.
Location:
City Campus Dordrecht includes all of the historic city center of Dordrecht. Dordrecht is easely accessible by train and only 10-15 minutes from the heart of Rotterdam. The main building of City Campus Dordrecht is the beautiful monumental building "Wereldwaag".